Qualtech offer commercial lighting installation throughout Brisbane & South East Queensland
Qualtech are Master Electricians in Brisbane, specialising in giving you, the customers, the best lighting design and commercial lighting installation services possible. We can also look after all your Domestic power needs as well.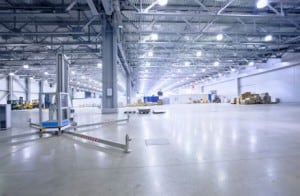 Founded in 2007, Qualtech has quickly built a reputation based on exceptional customer relationships, personalised and responsive service, attention to detail and a commitment to ensuring the highest possible level of quality, and with over 30 years experience, you are dealing with an "expert" master electrician.
Qualtech can install a wide variety of lighting products, including a full range of energy efficient solutions such as LED lighting and High Intensity Discharge Lighting.
Lighting has a vast range of purposes, particularly within government, industrial and commercial sectors. Well chosen lighting can also leave an impression, enhance mood or increase productivity.
Our expertise lies in knowing which light and what fixture are best suited for its objective.
We also provide a range of sensors and timer solutions which can dramatically decrease your energy usage by ensuring that your lighting is only switched on when it is needed.
Lighting Solutions include:
Commercial lighting in suspended ceilings – Shop lighter, fluorescent troffers/diffusers, compact fluorescent down lights etc
High-bay lighting
Mercury Vapour, Sodium, and Metal Halide flood lights
Domestic indoor lighting – LED down lights, Halogen down lights, Compact fluorescent down lights, pendant lights, oyster lights, combination fan/lights.
Emergency and exit lighting
Whether you are building or refurbishing, whether it be an office, shop, factory, or your home, our electricians are ready to assist with designing and installing all your lighting requirements.
Phone us now on 1800 782 583 to speak with one of our friendly staff regarding all you commercial lighting installation in Brisbane, or fill out our contact form…..click here.
Book your consultation
Qualtech – "for quality technical solutions"