Air Conditioning Brisbane
Supplying Commercial & Industrial Air Conditioning Solutions Throughout Brisbane & South East Queensland
With years of experience providing and maintaining commercial air conditioning solutions throughout Brisbane & South East Queensland, Qualtech are air conditioning specialists. We design, supply, install and maintain commercial and industrial air-con solutions for a range of different applications.
Our Brisbane clients include domestic & commercial builders, consulting engineers and shop-fitters. We also commonly supply and install air-con solutions for:
Shopping centres
Data server rooms
Commercial factory amenities
Cafes and restaurants
Doctors and dentist surgeries
Hairdressers, barbers and beauty salons
New domestic homes
Large industrial & commercial facilities
Much more
When you contact our team, we start by asking you about your needs. From there, we work to provide a solution that best suits your business's requirements, avoiding any unnecessary costs and ensuring your expectations are met.
There are many kinds of systems on the market. We have access to all major brands and the knowledge to provide you with the best air conditioning solution. It's important to us that our customers understand what they are getting and how it meets their needs. Whether you're looking for a sitewide ducted solution, a HVAC system or a complete commercial fit-out, we will ensure the most practical and cost-effective system.
Brisbane Air Conditioning Maintenance
Having regular air conditioning maintenance will extend the life of your system and help save you money on your heating and cooling bills. A well-maintained unit will not only cool your home, office or warehouse, it will help to clean the air and control the level of moisture. Qualtech can save you money, by professionally servicing your air-con system on a regular, scheduled basis.
To make sure your air conditioner is running at peak performance, contact the Brisbane air-con specialists today on 1800 QUALTECH (1800 782 583).
Benefits of Servicing Your Air Conditioning In Brisbane
Extend The Life Of Your System
Replacing your air conditioning early due to broken components is expensive and a hassle. Regular maintenance helps to keep your air-con working for longer, saving you money.
Keep Costs Low
Air conditioning running costs can be expensive, especially if your equipment isn't running at peak efficiency. Scheduled maintenance ensures your air-con is always working effectively.
Keep Air Clean and Safe
Keeping your house or business safe is a number one priority. Regular replacing of filters, cleaning and disinfecting is an important way to minimise dangerous mould, germs and pathogens that could harm your family or staff.
Help The Environment
Overtime, your air conditioner can begin to run less effectively, wasting energy and increasing pollution. Help offset your carbon footprint with an efficient air conditioner and regular maintenance.
Control Temperature & Moisture More Effectively
In environments such as server rooms and data centers, it's important to keep your temperature and moisture levels within a very specific range. Ensure your air conditioner doesn't fail with regular maintenance.
Peace Of MInd
Having your air conditioning stop working can be frustrating, expensive and most of all uncomfortable. Keep your air-con up and running with regular maintenance.
Which Brand Of Air Conditioners Do You Work With?
We can install and maintain any brand of air conditioner anywhere in the greater Brisbane area, to suit your needs, however we commonly work with Fujitsu, Mitsubishi and Panasonic models.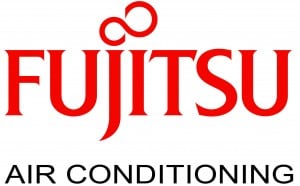 Book your consultation
Qualtech – "for quality technical solutions"